Food That's Fast, Not Fast Food!
---

Help Stella's GoFundMe Campaign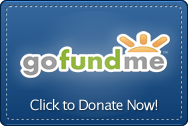 On Thursday February 26th, the Street Chef's food truck, affectionately named Stella after Chef Rebecca's grandmother, was involved in a collision that left the truck severely damaged, both inside and out.  Thank goodness there were no injuries, but the damage left Street Chefs out of work and out of money to get the truck operational again. Besides the extensive exterior damage, her interior damage necessitates the replacement of much of the equipment including the generator, flat top grill, stainless steel table, hood tops, fan and fan shroud, oil cooler, radiator, drivers quarter panel, driver's seat and driver's side door.
Welcome to Street Chefs
Street Chefs is a mobile restaurant located in Tallahassee, Florida. Comfort food made with fresh healthy ingredients makes Street Chefs a haven for nostalgic dining. Chef Rebecca Kelly approaches classic recipes with a modern approach. The result? A menu of familiar yet unique items like "Not Your Mama's Grilled Cheese", meatloaf your mama will be jealous of, and a black bean burger that even carnivores will devour.
Street Chefs is a mobile restaurant providing lunch and dinner to the greater Leon county area. Established in 2011, the Street Chef Mobile Diner provides a quality dining experience that is quick and convenient.
Upcoming Events
About Chef Rebecca Kelly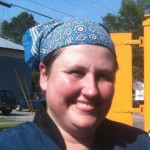 Rebecca Kelly is a Certified Culinarian through the American Culinary Federation and has been a professional in the food service industry since 1997. She has worked in corporate kitchens, local catering companies and also teaches private cooking classes. Formerly a general manager of a national Quick Service restaurant, she was awarded GM of the year in 2009. Rebecca is a hamburger connoisseur and devout Mets fan.
Chef Rebecca Kelly is the owner/operator of Street Chefs food truck and Marge's Cafe.