Street Chefs Wins Best of Tallahassee 2013
---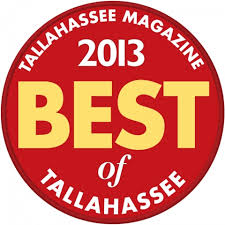 From Tallahassee Magazine
From small mom-and-pop restaurants serving up unique, sizzling dishes to fabulous, fashionable boutiques dressing us in all the latest trends, Tallahassee residents have a wonderful assortment of local businesses to choose from — for any good or service. With so many enticing options, choosing can be the hardest part.
After tallying up votes from hundreds of local connoisseurs, we've put together a list of this city's best eateries and bars, service providers, shopping spots and entertainment options. Whether you're looking for the perfect steak dinner or a capable surgical practice, you'll find the best options — in our readers' humble opinion — right here.
Food Truck: Street Chefs
Tallahassee residents flock to the Street Chefs truck for modern twists on classic comfort food items like "Not Your Mama's Grilled Cheese Sandwich." Established in 2011, the truck and its chef, Rebecca Kelly, have quickly made a name for themselves as Tallahassee's "best" food on wheels!